TouchPoint™ Plus
Disinfectant Wipes
EPA Registered and proven to kill bacteria
and viruses, including the virus that
causes COVID-19.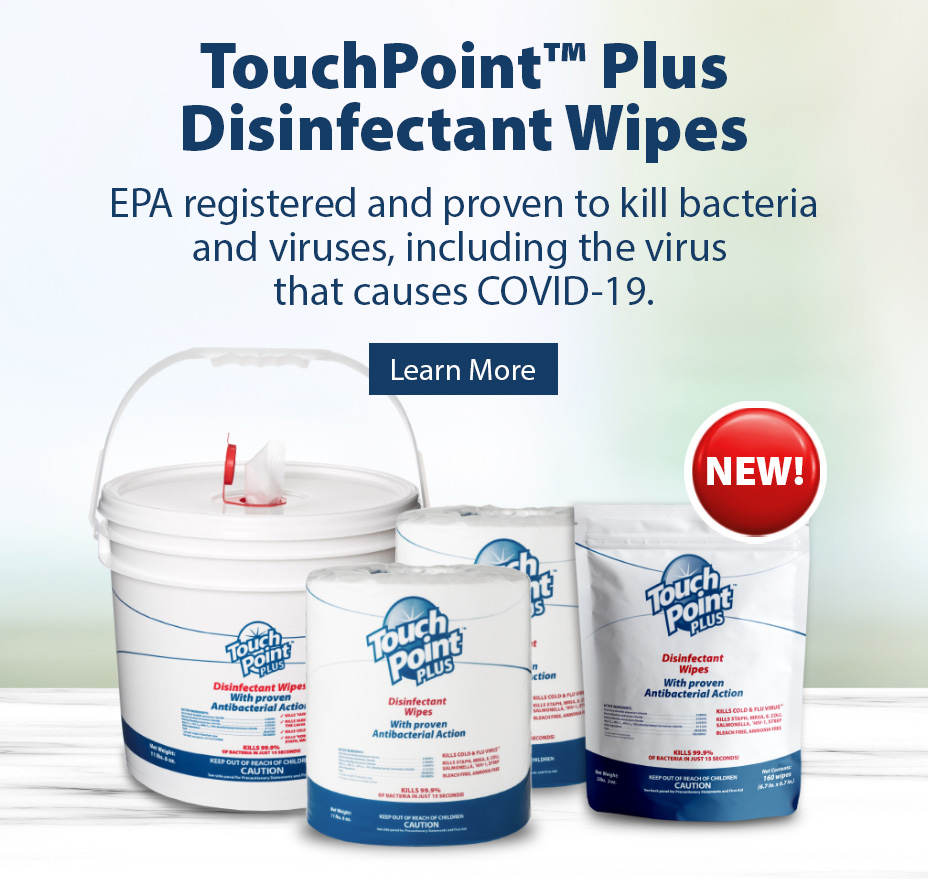 Fragrance Free
We build our formulas
fragrance-free. This helps
promote a scent-free work environment.


Kills 99.9% of Germs
Our alcohol-free hand sanitizing wipes gently clean while killing 99.9% of germs. We have fragrance and fragrance-free formulas.
Quat Formula
Our premium quat formula is clean and clear with low residue. It is safe to clean and deodorize all hard surfaces.


Affordable
We build all of our high-quality hygiene products at the best price. Then we pass the cost savings to our consumer.